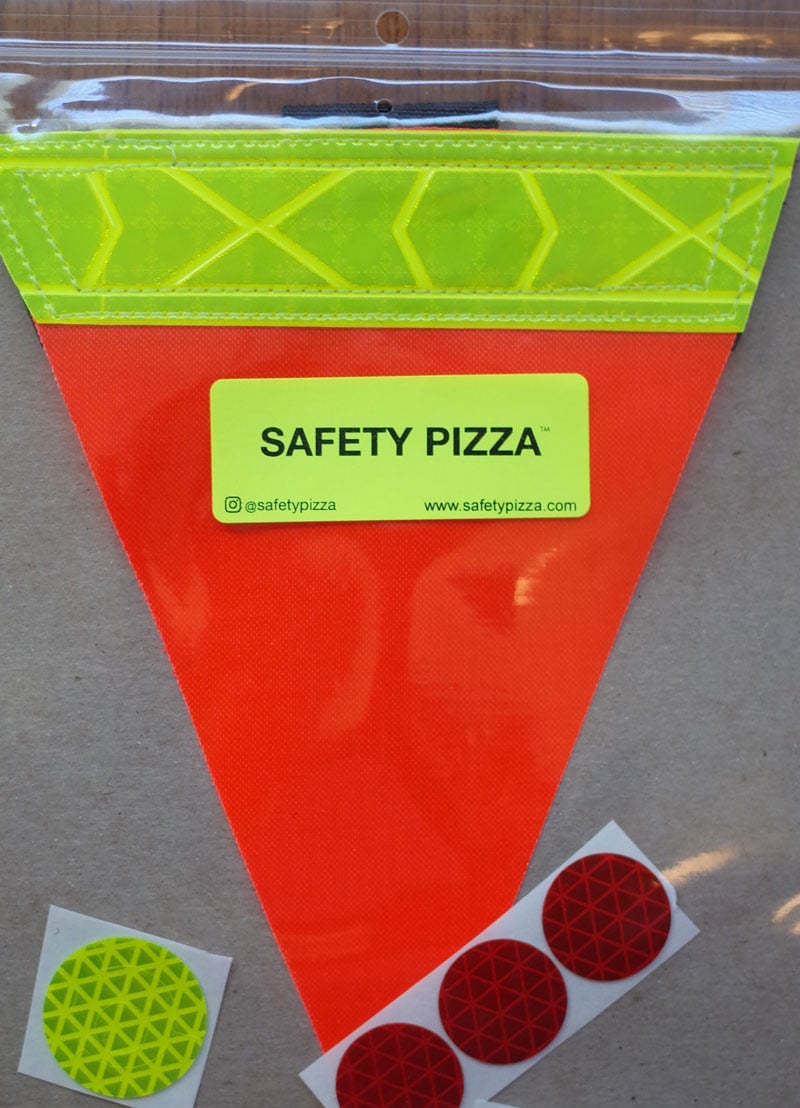 The Safety Pizza is a tasty little addition to any ride and works great with most saddles out on the market. Each Safety Pizza comes with a thick & highly reflective crust, as well as enough toppings for you to build your perfect slice.
We've partnered with a workshop in Downtown Los Angeles and are super-stoked to provide slices on an ongoing basis.
Safety Pizza is constructed from a completely waterproof, high performance, non-fraying material and is usable in temperatures down to -55°F.
The reflective materials are of the highest quality, meeting worldwide standards for emergency vehicles and first-responder garments.
MDM (Minimum Dangle Measurement) = 8"
SHIPPING PRICES:
USA - $3
CANADA/MEXICO - $5
EARTHWIDE - $7.50